Why do I keep doing the outdoor shows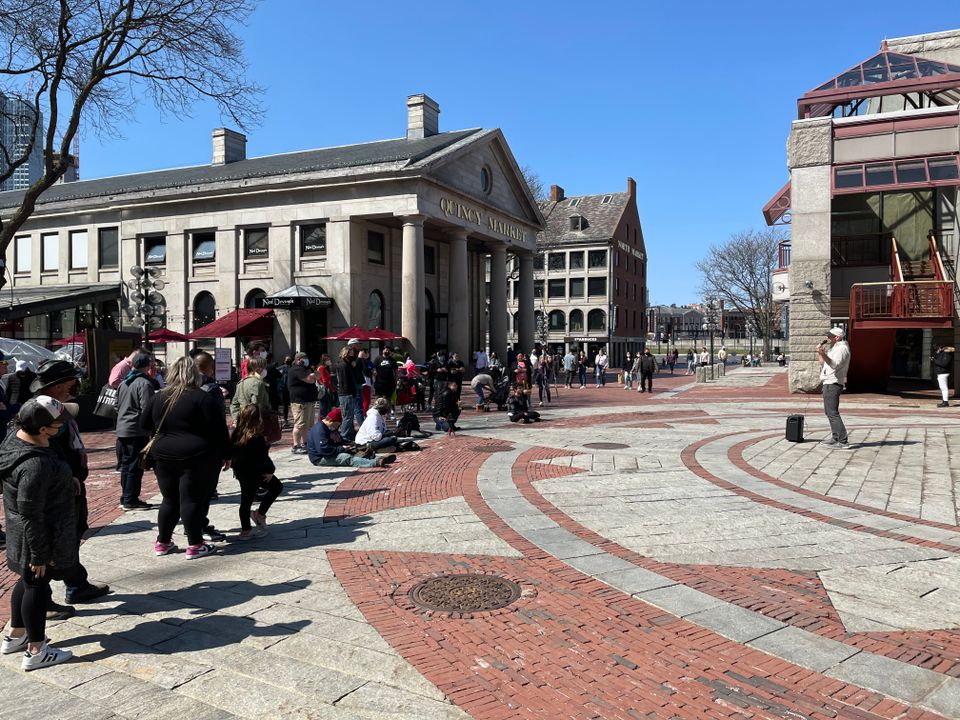 Hi my name is Karl and I am a stand up comedian in Boston. For the past 3 months, I have been hosting an outdoor comedy show at the Faneuil Hall Marketplace. It has been an exciting and frightening experience. We had some beautiful moments where a bunch of little kids bought ice cream for one comedian because he was crowd working with them earlier. We also had some moments when nobody stopped by to listen. We had times when everything was right, and a group of people shared some laughs together. We also had times when a comic accidentally dropped an F bomb and someone complained to the management team and security people and police officers came down during the show.

Outdoor in the middle of the day is the toughest format of comedy. In China, the traditional saying is called "Liao Di Er" which means you are being thrown on to the floor, and performing comedy there is like trying to dig bread out of the ground. Unlike the real street performers, we don't have loud music, or monocycle, or juggling skills to grab people's attention. Trying to tell jokes while people are walking away is pretty intimidating. (Did I forgot to mention it needs to be clean cuz there are a lot of kids out there? Just makes it harder) Also, you can't really hear the laughter, you can only see the laugh on their face. And if they stop walking, that means you are doing a good job.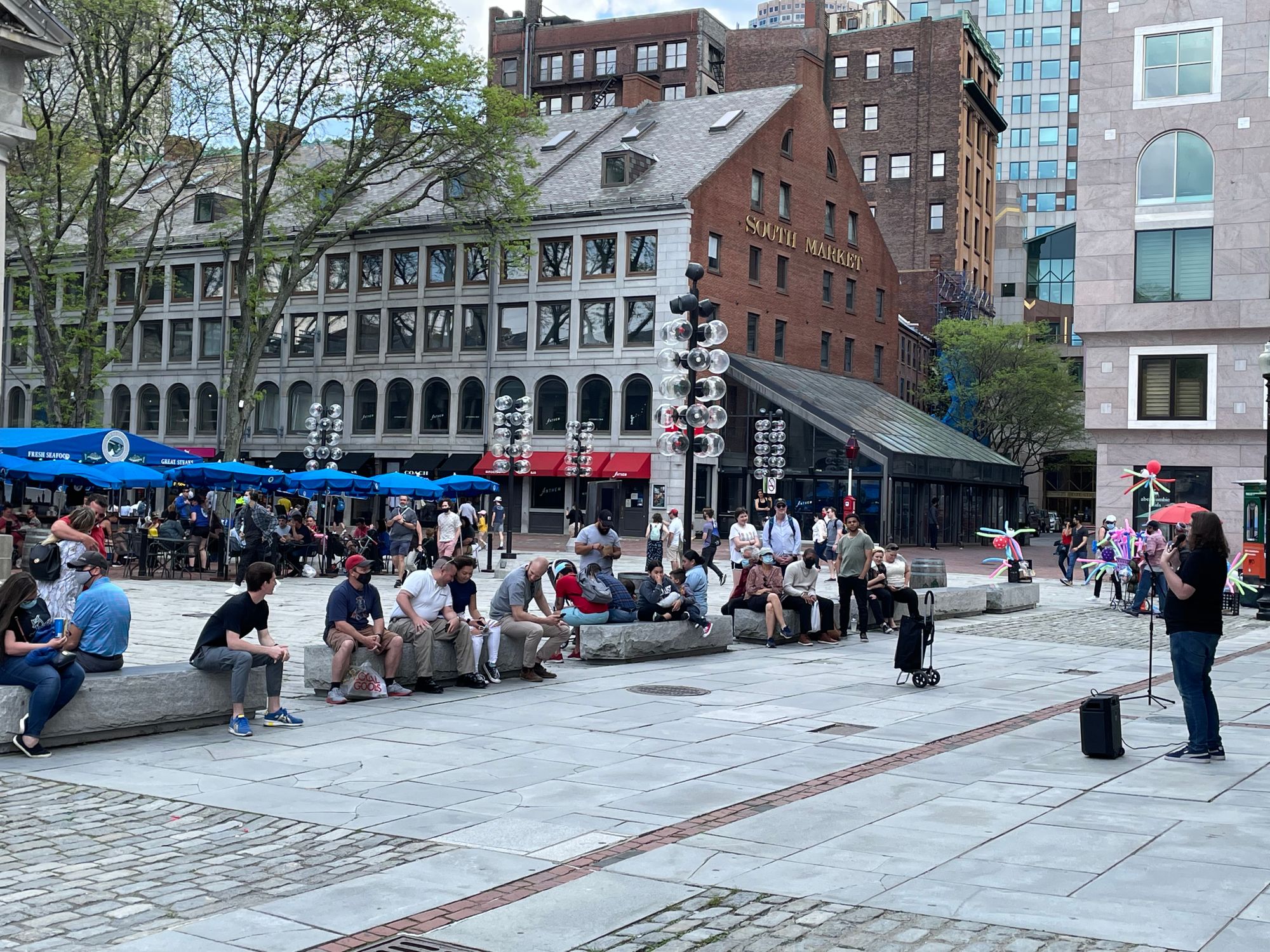 My initial idea when I put this together was to give comics more stage time, which is also what I needed. But now all the comedy venues are open, and shows are coming back. We had to move to the Columbus park because the other street performers were coming out too. Seems like it's a good time to go back indoors and perform comedy for people who were there to see comedy. But I am still doing it, and I kept asking myself why. Don't get me wrong, every time I go out there, it feels like going to the gym. I don't like going to the gym. So why do you do it? Why are you trying to bring suffering into life? I have been thinking about this, and here is my first answer.

It does feel good if you had an audience, and were able to make real connections with them. When it happens, it's absolutely beautiful. Also, this is an intense course on crowd working. Because that's the only thing that will capture people's attention, and it forces you to live in the moment and get better at crowd working. There is no pressure for failure, which makes it great for practice. Even Bill Burr talked about going back indoors after doing outdoor shows makes him feel like he was on steroids. And I haven't figured out how to build a crowd, so I don't want to stop and feel like a quitter.

But that wasn't satisfying to me, using Bill Burr as an example doesn't explain why I keep doing it. This is not a logical decision. Until yesterday, it dawned on me that this is an action of braveness. Going out there, plug in the mic and start telling jokes to complete strangers who are walking is scary. And that's why I keep doing it, is to know that I am capable of acting bravely.
So I will keep doing the outdoor shows and if you are a comic who is interested, please send me a message through @karlxiecomedy on Instagram or @karlxiecomedy on Facebook. Or if you have any thoughts or feedback, I'd love to hear them, thank you!